JOE MOBILE ORDER & PAY
The #1 Mobile Ordering App
for Independent Coffee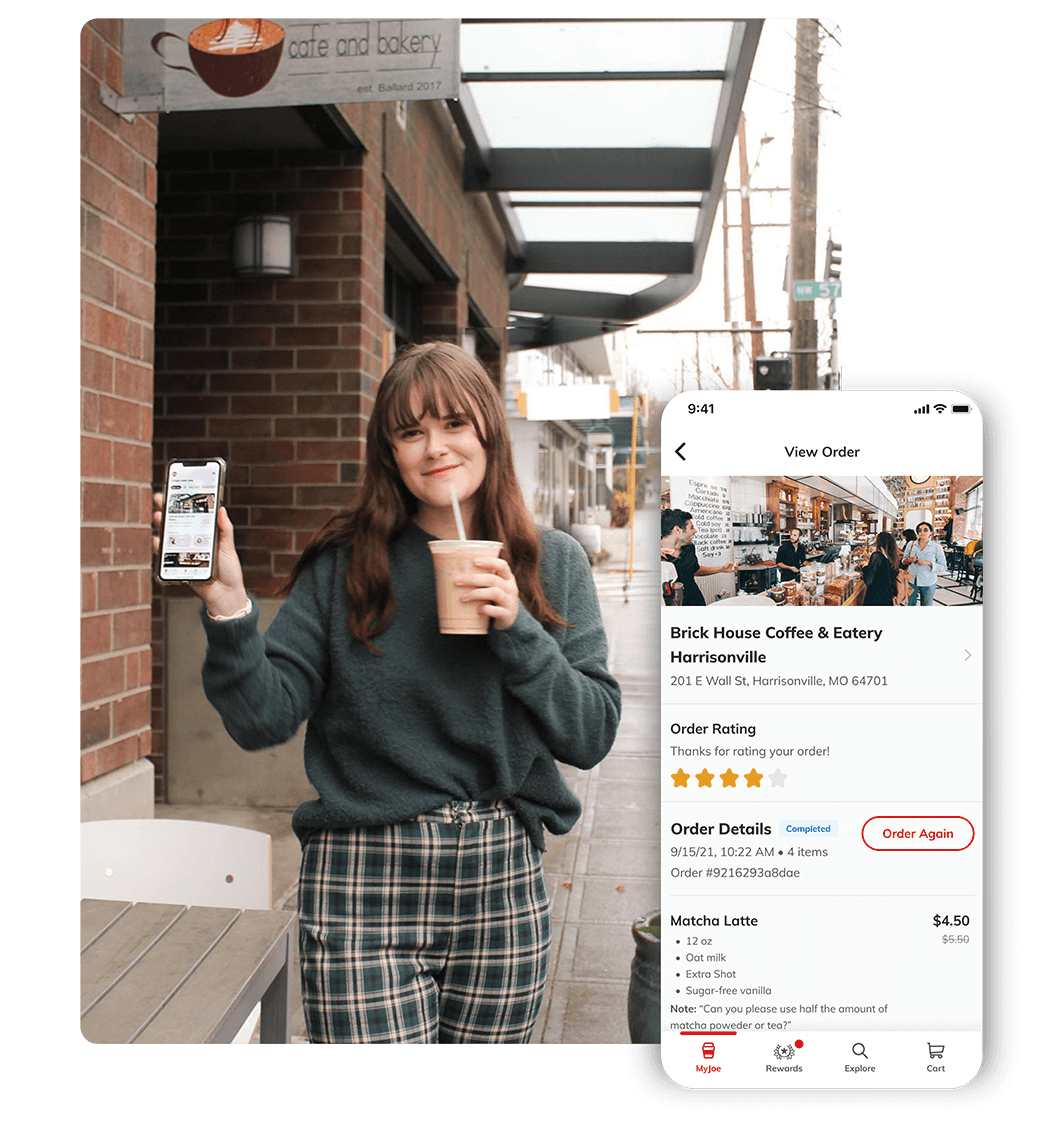 Finally, an experience to compete with Starbucks.
joe is the most convenient and rewarding way to support and discover independent coffee shops across the U.S. Our industry-low rates help shop owners save up to 80% on fees compared to other apps and services and increase monthly online orders by over 300%.
Key features your customers will love:
- Reorder usuals in a tap
- Enable curbside ordering
- Dynamic rewards and challenges
- Automated reengagement driven by data
Shop owner? Take the grind out of running your coffee shop.
What's brewing in our coffee community