JOE POINT OF SALE
The simple solution to streamline workflow and effortlessly grow your coffee shop.
Access the largest community of indie coffee lovers in the U.S.
Automate loyalty and maximize your revenue per customer
Harmonize in-person and digital orders to fit any coffee shop workflow
Adjust your workflow
as you grow
You need technology that evolves as quickly as you do. The joe POS makes it easy to adjust workflows as you evolve your menu and add staff.
Customize printer configurations, manage orders across multiple devices simultaneously, and update customers with a tap.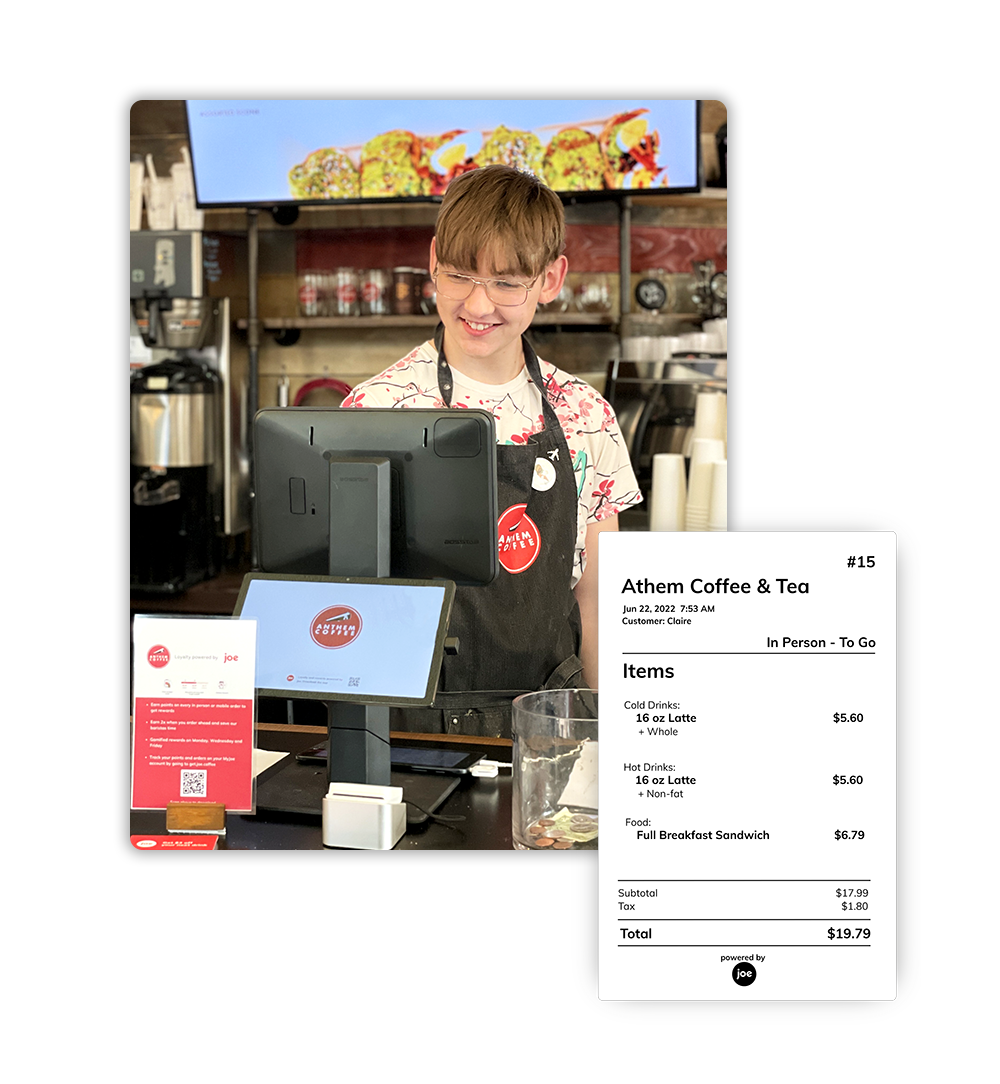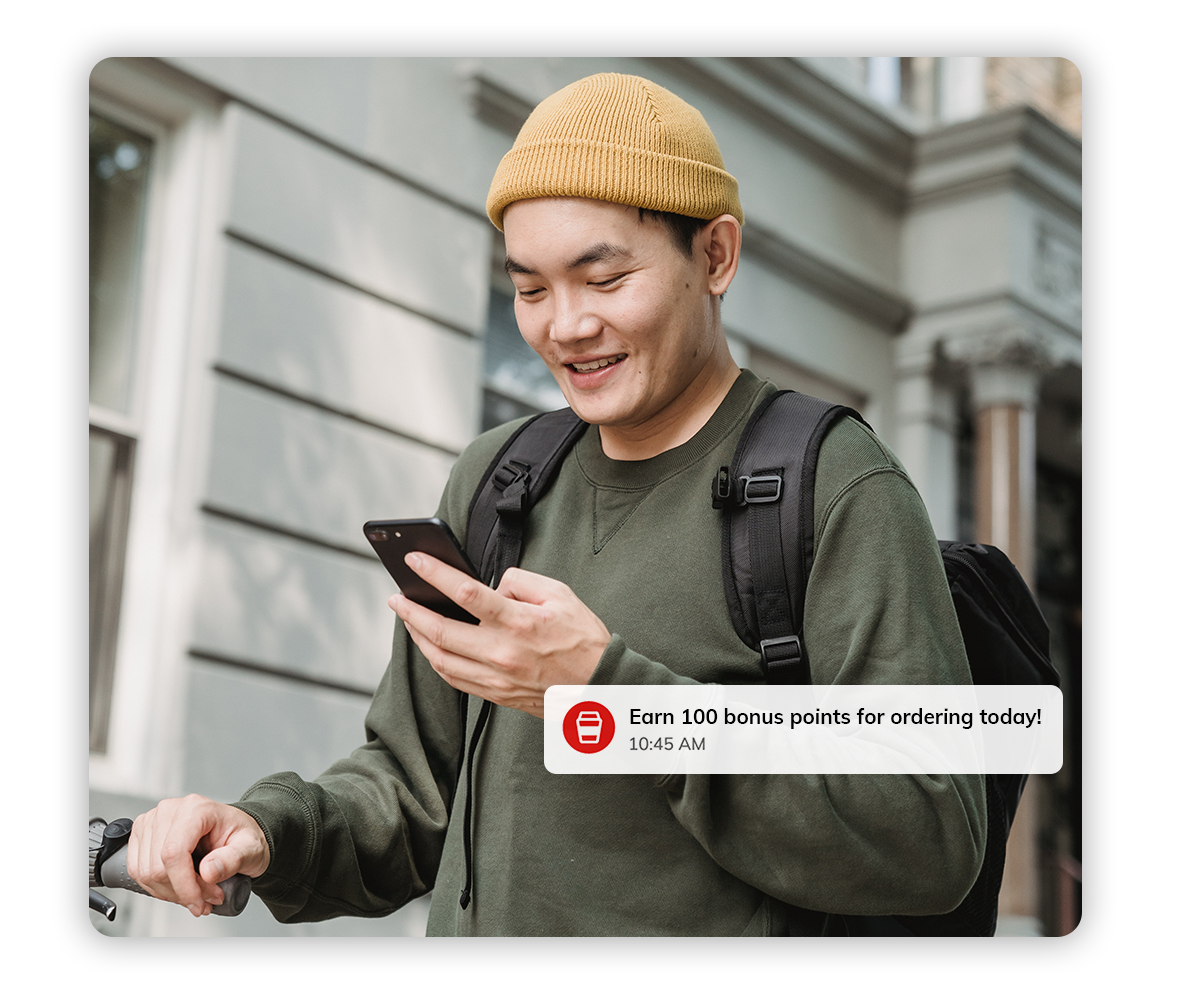 Transform customers
into advocates
Provide your customers with an industry-leading rewards experience that rivals Starbucks across in-person and mobile orders. We'll keep you top of mind by providing the right message at the right time across SMS, Push, Email, and through your customer-facing screen.
Take the guesswork
out of inventory and staffing
View sales trends, customer satisfaction surveys, and the impact of your marketing programs all in one place. Armed with actionable insights about your growing coffee business, there is no limit to what you can do.
Industry Low Processing
on in-person orders
Per transaction
*Mobile & online orders equivalent to 2.9% + 30¢
---
Mobile Ordering
Web Ordering
Loyalty & Marketing
No monthly fees
Marketing Tools
Gift Cards
Inventory
Kitchen Display System
Printer Integration
What our partners have to say...
Vanessa A.
Owner, Catalina's Coffee & Cocktails
joe Point of Sale has streamlined our workflow and the built-in mobile ordering and rewards grew our sales 30% month over month. We love it!
Stephen M.
Owner, Farmhouse Coffee
"joe has really streamlined our workflow when it comes to preparing drinks. It has DOUBLED the amount of drinks our baristas can make in the same amount of time! It's really incredible!"
Preslee D.
Owner, Maple Moose
"Joe POS has helped increase my barista efficiency. The baristas may have a busy day but with joe it doesn't feel like it! Our revenue is growing 20% month over month."
Meghan B.
Manager, Occasions Coffee
"My wage has increased by $6.00 because of joe's tipping feature!"
Amy S.
Owner, Asensio Coffee
"For 3 years we had three separate systems with our POS, our rewards, and the joe app. So to integrate everything all together makes things easier for our baristas, but also our customers."
Julie C.
Owner, Coffee Cabana
"After switching to joe from Square our online ordering sales skyrocketed by 350% in our first 90 days!"
Kandi R.
Owner, Buffalo Grove
"It is the customer service aspect that totally won me over from Square! What joe has that square does not is a real life human being who I can text and I know I will get a response."