JOE POINT OF SALE
The simple solution to streamline workflow and effortlessly grow your coffee shop.
See just how much you could grow your coffee shop with joe.
Adjust your workflow
as your grow
Fully customizable hardware and menu options make it easy to update your offerings and workflow
You need technology that evolves as quickly as you do. The joe POS makes it easy to adjust workflows as you evolve your menu and add staff thanks to customizable printer configurations, the ability to manage orders across multiple devices simultaneously, and simple tools to update customers on menu and inventory changes.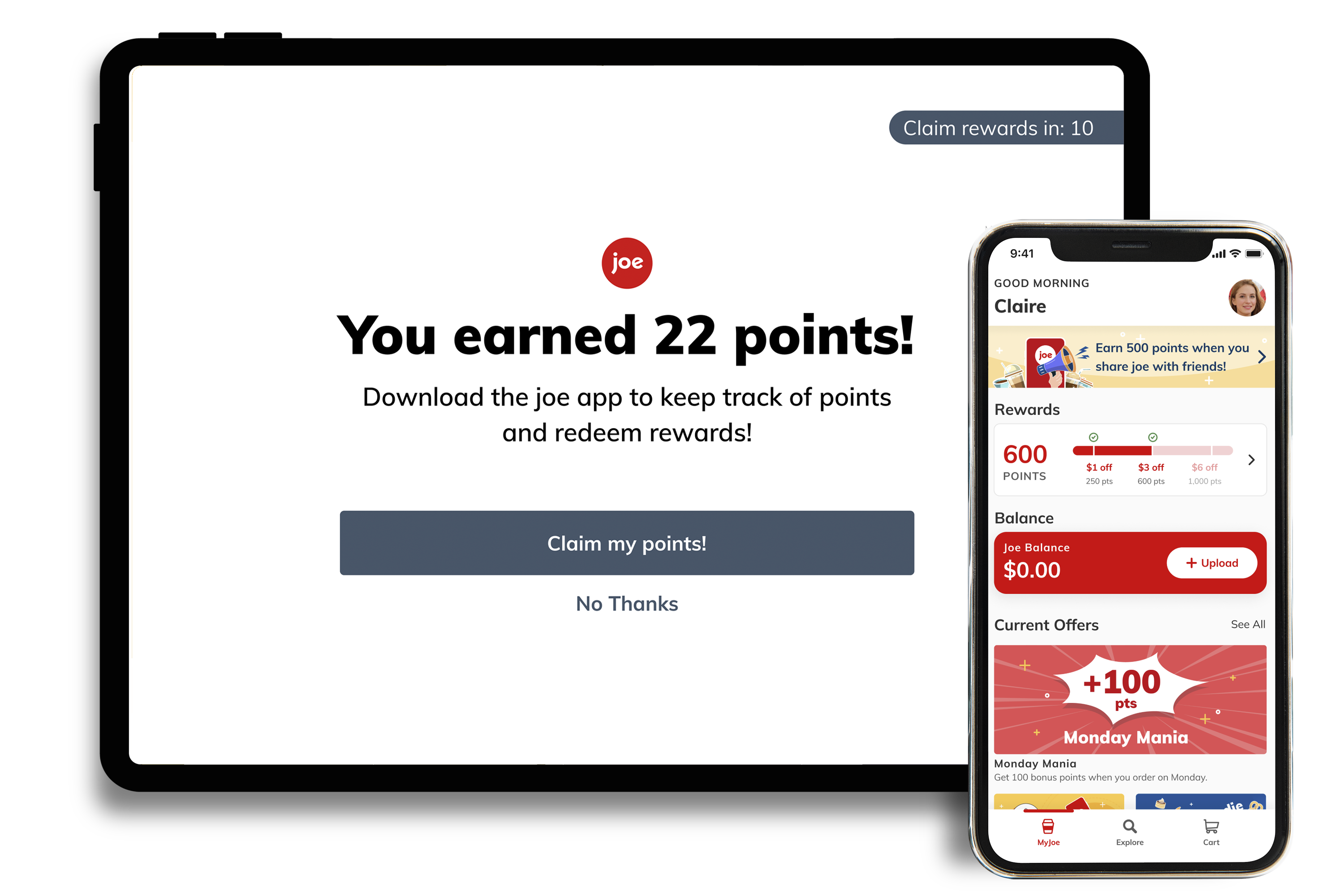 Transform customers
into advocates
Give customers a rewards experience that rivals Starbucks
Provide your customers with an industry-leading rewards experience across in-person and mobile orders. We'll keep you top of mind by providing the right message at the right time across SMS, Push, Email, and through your customer-facing screen.
Take the guesswork
out of inventory and staffing
Data and insights designed to help coffee shop owners answer their biggest questions
View sales trends, customer satisfaction surveys, and the impact of your marketing programs all in one place. Armed with actionable insights about your growing coffee business, there is no limit to what you can do.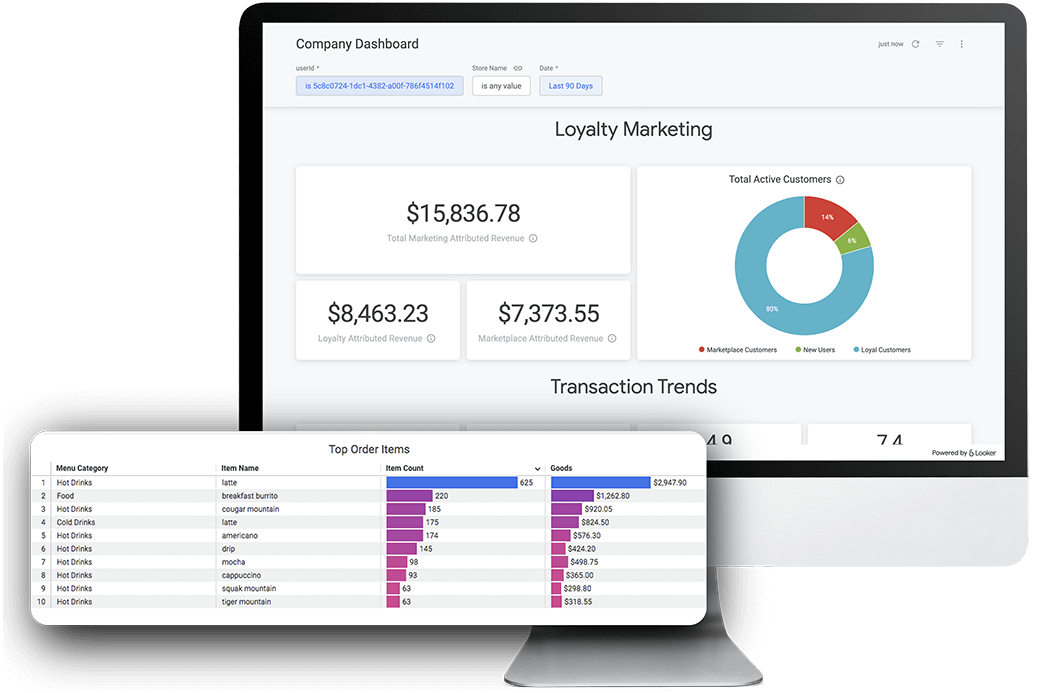 Fast and Easy Setup
Begin accepting orders with joe in as little as 24 hours
Digital Storefront Buildout
From menu creation to pricing updates, we'll handle it for you
joe-Sponsored Promotions
Unlock promotions expand your customer base.
Dedicated Account Manager
Work with an expert to tailor your workflow and marketing plans.
Marketing Suite
Create and share deals and promo codes at no extra cost.
No Monthly Fees
Zero sign up fees or monthly payments.
What our partners have to say...
"My hourly wage as a barista has increased by $6.00 because of joe's tipping feature!"
"We've grown so much with joe, we've added a second espresso machine!"
"joe POS has made my job as a barista so much easier! I'm able to better communicate with the customers and streamline workflow."
TESTIMONIALS
Learn more about coffee entrepreneurs partnering with joe to streamline workflow and increase revenue.
Read our partner testimonials blog for stories about partners across the U.S.